All Years Aspirations Information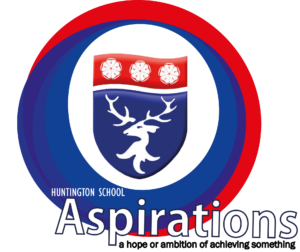 Please see the link below for the latest careers information from Huntington School, York and North Yorkshire:
Please see below for our recent apprenticeships and employability presentation which was delivered to Y12 students as part of their PSHE programme. The PDF (with working links) is available below the video. We encourage parents and carers to watch the video, especially if your child is planning on doing an apprenticeship, getting a job or considering a gap year after Year 13. Although made for Year 12, it will be relevant to KS4 and KS5 students (and their parents/carers) too.
Y12 Apprenticeships Presentation PDF
See below for the latest apprenticeship and traineeship vacancies from around the city.
COYC Vacancy List (Apprenticeships) 14/11/2023
COYC Vacancy List (Apprenticeships) 05/12/2023
Please see below for the latest newsletter from the Humber Coast and Vale Health Care Partnership. You will find a huge amount of information about the health and social care sector, plus links to work experience opportunities.
Health Social Care Workforce Consortium Careers Newsletter January 2022 Humber & North Yorkshire
Please see below for the latest apprenticeship vacancies from across the city! To receive these updates directly, see the Aspirations update above!
Update pending - please check back soon!
Fully funded training available (for adults) from York college
Please find the 'Shape Your Future' guide below. In addition to lots of general careers information, this document has the most up to date Labour Market Information for York and North Yorkshire (where the jobs are and where they will be in the future):
Whilst the 'Shape Your Future' guide focuses on York and North Yorkshire LMI. The report below considers the national and international picture:
Our friends at the University of Hull have produce some great video resources about their own university and higher education in general. If you are a little undecided about university, it's well worth having a look (even if you aren't going to Hull).
We are currently undertaking the Quality in Careers Standard, which is the national quality award for careers education, information, advice and guidance (CEIAG) in secondary schools.