Aspirations FAQ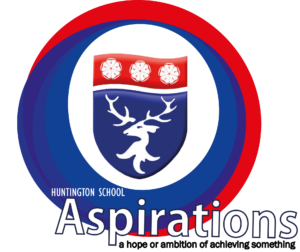 Students and parents often have the same or similar questions when it comes to careers. This section will be regularly updated to include the questions most frequently asked by our students, teachers and parents.
Q) I'm in Y13 and am going to University. What happens if I don't get the results I was expecting / or what happens if I do much better than expected?
A) You will go into clearing. It's the same process if you applied late, or have changed your mind about what to study. The clearing vacancies will be listed on UCAS from early July. Traditionally, it is just a case of finding a suitable course, and then calling the University on/shortly after results day to ask if they will accept you. You then accept their offer on UCAS track. If you did better than expected and want to try for a better course, you go through a process called adjustment – which is similar to clearing. You can find full details about process here.
Q) I've decided to go to university now, but I've missed the UCAS deadline to apply. What do I do?
A) You will still need to apply through UCAS, but instead of applying for the course(s) that you are interested in, you will go straight into clearing (see above). Once clearing opens, you will just call the University that you are interested in and ask to be accepted. If you have a specific course in mind when you apply, it would be worth contacting the university first to ensure that they have places. If they don't have vacancies, you could look for similar courses or defer your application until next year.
Q) I'm still not sure which university I am going to, should I still apply for student finance?
A) Yes. Once you have applied with UCAS, you can apply here for the student loan straight away. You do not need to know exactly which course you are doing. However, once you do, make sure you tell the Student Finance company as it could affect the amount you receive.
There is some good information here about student finance: Save the Student
Here is the version for parents/carers: Save the Student - Parent and carers
Q) I like the idea of an apprenticeship. What should I do?
A) This is probably the most common question that we receive. Apprenticeships are great – you get paid to gain a qualification. However, they are like jobs, and so are much harder to get onto. You must be prepared to work hard to get on one, and you should ALWAYS have a back-up in case you are unsuccessful!
In February, Y11,12 and 13 students will have the opportunity to attend an M3 session on apprenticeships where they will be given lots of information, so attendance at this is crucial. This has been deliberately timed for February as this is when apprenticeship vacancies will be more readily available for the following September.
Any student considering an apprenticeship should register with the National Apprenticeships Service https://www.gov.uk/apply-apprenticeship . They should also visit https://www.york.gov.uk/YorkApprenticeships where they can find out about local employers and sign up for the York Apprenticeships email which includes many vacancies. It would also be well worth looking at
As these websites also have lots of information about apprenticeship employers, and also have lots of vacancies. You can also just google 'apprenticeships York etc.' and see what you find!
All of the following organisations provide apprenticeships (they are like the school/college behind the apprenticeship) and may have vacancies on their websites: York College, Askham Bryan College, White Rose College, CITB, DTA, JTL, Eden Training, Babington and Northern Skills. They all run their websites slightly differently, but generally speaking it is possible to either find a vacancy and apply, declare your interest/apply without a vacancy, or just email them and tell them you are interested.
Finally, there are lots of possible apprenticeships that can be done. See here: Become an apprentice However, often the issue is finding an employer to do one with. If are able to find an employer who is willing to put you through an apprenticeship, get in touch with me Mr Daniel, or contact the York Apprenticeships Hub, so they can tell you what to do next!
Q) What options should I take at GCSE?
A) You should take subjects that you enjoy and are good at. If you have a career in mind, it's great to take something related to that. For example you night take Art/Design if you wanted to be a designer, or PE if you were interested in PE teaching/coaching etc. However, you shouldn't worry too much; the curriculum at Huntington is designed so whatever you take – you will develop great skills and knowledge suitable for many careers.
Q) What happens if I don't get 4s in my Maths and English GCSE?
A) You will have to continue taking these subjects until you do – or gain an equivalent qualification. It is the law that anybody who does not get a Level 4 in Maths or English, must continue studying those subjects until they are 18 (or until they pass).
Q) What should a good CV look like?
A) If you email Mr Daniel s.daniel@huntington-ed.org.uk – he can send you a sample CV and template. However the CV section of the Open University is also really helpful: CVs an overview
Q) What is a Level 2/3/4/5/6/7 qualification?
A) Qualifications and subjects can be taught in different ways, so it is important that employers and education providers can easily find out what level you are qualified to. Therefore the qualifications you can do at school, college, university and through apprenticeships all fall into groups or levels depending on how advanced they are: What qualification levels mean .
Most people do Level 2 qualifications in Years 10/11, and Level 3 in Years 12/13. However, programmes such as apprenticeships can happen at any time, so don't always fall in with these timings.

We are currently undertaking the Quality in Careers Standard, which is the national quality award for careers education, information, advice and guidance (CEIAG) in secondary schools.