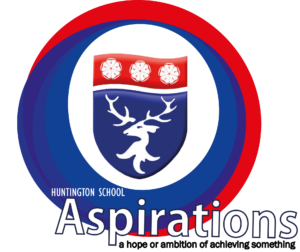 Here you will find links to our friends at York College, Askham Bryan College, White Rose Beauty College (Harrogate), Bishop Burton College and the York Apprenticeships Hub. These organisations offer a huge range of vocational courses and apprenticeships for Year 11 leavers. These courses are often equivalent to traditional A levels, but are taught and assessed more continually with less focus (if any) on final exams. Typically, about a fifth of our students leave us at 16 to go to one of these destinations – with the rest staying in the Huntington Sixth Form.
https://www.york.gov.uk/YorkApprenticeships
https://www.yorkcollege.ac.uk/
https://www.askham-bryan.ac.uk/
https://www.whiterosebeautycolleges.co.uk/
https://www.bishopburton.ac.uk/

We are currently undertaking the Quality in Careers Standard, which is the national quality award for careers education, information, advice and guidance (CEIAG) in secondary schools.