Vision
Huntington School
Learn and succeed
Our

core values

:

Respect, Honesty & Kindness

Our school is a safe, inclusive and welcoming community that everyone feels proud to be a part of.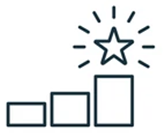 We hold high ambition, positive relationships and mutual respect at the core of our school culture.

Our school develops confidence, resilience and independence for all by delivering a high-quality, evidence-informed education.
We celebrate our achievements, learn from our mistakes and support each other to be responsible and hardworking citizens.